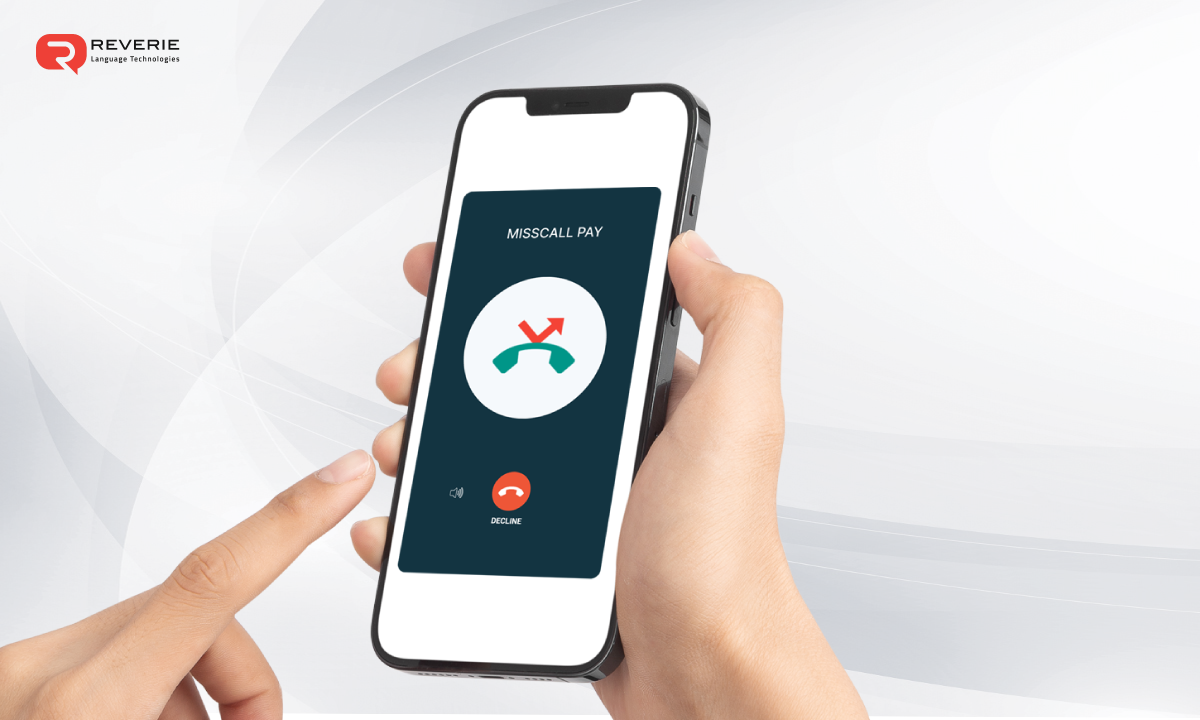 Reverie helps MissCallPay Take the Multilingual Approach to Bring UPI123 to Feature Phone Users
About MissCallPay
MissCallPay is a unique digital financial services platform that partnered with Bank of India and IDFC First Bank to provide feature phone users in India with access to UPI through a missed call.
Challenge
The challenge was to bring the convenience of UPI to feature phone users who are not tech-savvy and do not speak English.
Solution:
MissCallPay recognized the need for a multilingual approach to bridge the digital divide and bring financial inclusion to all. With support from Reverie, the company developed a platform that uses Reverie's Multilingual Voice Suite to support multiple languages, including Hindi, Marathi, Gujarati, Tamil, and Telugu. Users can choose their preferred language and make payments seamlessly without any language barriers.
The multilingual approach has been key to the success of MissCallPay in reaching out to the masses. By supporting multiple languages, the platform has made UPI accessible to feature phone users, irrespective of their language proficiency. The simplicity of the platform, coupled with multilingual support, has also made it easier for users to adopt digital payments and embrace financial inclusion.
Outcome:
MissCallPay's multilingual approach to digital payments has led to a significant surge in adoption among feature phone users in India. The platform's ease of use and multilingual support have been positively received by users, catching the attention of industry experts and investors. MissCallPay has secured funding from leading venture capital firms to expand its reach and offer more financial services to feature phone users.